16 July 2015 / United States, Risk assessment
Researchers from the New York University School of Medicine have linked exposure to phthalates used as replacements for DEHP to both high blood pressure and insulin resistance in children and teenagers.
Two studies by the school used data collected in the US National Health and Nutrition Examination Survey (Nhanes) to relate urinary metabolite concentrations of high molecular weight phthalates – in which the authors include DEHP as well as DINP and DIDP – to measurements of blood pressure and fasting blood sugar levels.
Within the phthalates family, the strongest evidence of adverse effects has been linked to those of low molecular weight, such as DBP and BBP. In response, the plasticiser market has shifted to high molecular weight phthalates (high phthalates), such as DINP, DPHP and DIDP.
DEHP is usually classed a low-molecular weight phthalate in Europe, but the New York University School of Medicine studies class it as high molecular weight.
Such compounds are widely used as plasticisers in PVC, in applications from clear food wrap and flooring to intravenous tubing, the authors say.
For DEHP they believe a significant use may be in plastic products used in industrial food processing, while DINP is now increasingly used in plastic food packaging and DIDP in furnishings, cookware and medications.
The first study, published in the journal Hypertension, looked at data gathered between 2009 and 2012 from 1,619 young people aged between six and 19 years. Urinary metabolites for high molecular weight phthalates were measured and compared with blood pressure readings. The latter were corrected to take account of age, sex and height.
There was a significant association between high systolic blood pressure and DEHP, DINP and DIDP phthalate metabolites. The results confirm earlier work on DEHP metabolites by the same authors (CW 23 May 2013), but the findings are new for DINP and DIDP, which are compounds replacing DEHP in many applications.
The authors, Teresa Attina and Leonardo Trasande, conclude that higher phthalate metabolite concentrations result in a 1.1mm Hg increase in blood pressure. Although this is a small rise individually, the net result across the population is a 2.2% increase in a condition known as prehypertension, or raised blood pressure, which existed in just 5.3% of the study population.
They conclude the results are particularly significant as the rates of childhood hypertension in the US have reached "almost epidemic proportions".
Other studies have also linked phthalates to cardiovascular risks, oxidative stress and pre-term birth, they note.
The second paper, published in the Journal of Clinical Endocrinology and Metabolism, looked at Nhanes data from 356 12-19 year-olds who had undergone fasting blood sugar and insulin measurements as well as giving urine samples. A measure of insulin resistance – high levels of which can lead to type 2 diabetes – was calculated from the fasting blood glucose level multiplied by the insulin concentration.
The study detected a correlation between the levels of urinary DEHP and DINP metabolites and the measure of insulin resistance. For DEHP, this confirms earlier work by the authors (CW 20 August 2013). But the link with DINP metabolites was new, indicating a significantly higher insulin resistance for the top third of teenagers with the highest exposure.
However, no relationship was found between the single DIDP metabolite mono-carboxyisononyl phthalate (MCNP) and insulin resistance, perhaps because the levels found in the study group were relatively low.
The High Phthalates Panel of the American Chemistry Council (which does not consider DEHP a high molecular weight phthalate) and the European Council for Plasticisers and Intermediates (ECPI) both commented on the studies. They emphasised that they show only an association and not a causal effect, noting that even the authors acknowledge further studies are needed to confirm these associations.
Both trade bodies also criticise the use of Nhanes data across such large ranges where there will be big differences in metabolism, growth, activity and behaviours. They also point to a lack of information on the amount of physical exercise and calorie intakes, which might be important factors.
The ACC said that "information collected by the Centers for Disease Control and Prevention over the last ten years indicates that exposure [to phthalates] from all sources combined is extremely low – much lower than the levels established as safe by scientists at regulatory agencies."
ECPI said Echa has recently concluded a four-year re-evaluation on DINP and DIDP and confirmed that "no further risks were identified and that only a precautionary restriction should be maintained on toys and childcare articles which can be placed in the mouth".

News from CHEMWATCH
检测报价详情,请联系我们!
咨询专线 :400-0066-989
传 真 :0755-8959 4380
地 址 :深圳市龙岗区龙岗街道新生社区莱茵路30-9号1层、2层、3层(天基工业园B栋厂房)
HCT虹彩检测客户名录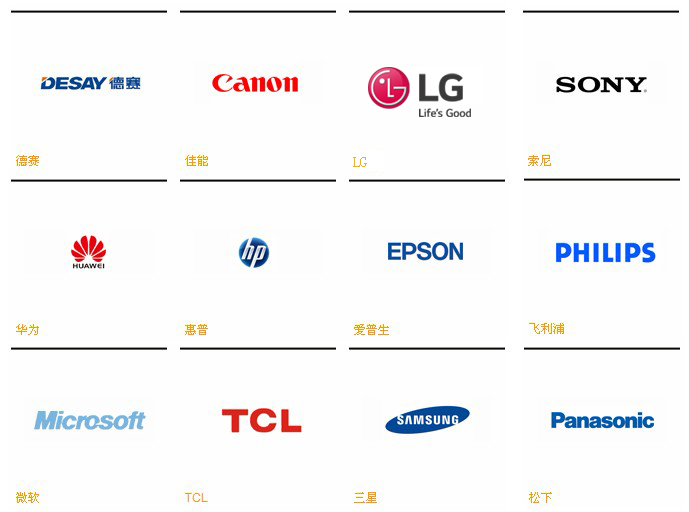 检测报价详情,请联系我们技术人员
服务热线:400-0066-989
总机 :(86)755 84616666
传真 :(86)755 89594380
E-mail : service@hct-test.com
地址 :深圳市龙岗区龙岗街道新生社区莱茵路30-9号1层、2层、3层(天基工业园B栋厂房)